One of the Easiest Ways to Design or Modify Your Website is by Choosing Larry Save time, money and headache on all sized projects & technologies starting at $25 per hour
Web Development is

an art

a science

a puzzle

and what we do best!
Below are the main areas we focus on. If you are looking for someone to manage your project from design to completion because you are too busy or don't know where to start, let us worry about the coding and design so you don't have to.
HTML & CSS are the aesthetics of a website. Whether you need a full site developed or a single fix made let us know!
PHP makes your website Dynamic. Most shopping carts, blogs and frameworks are built on PHP. If you need custom coding done, contact us.
MySQL is the currently the leading database used for web development. If you need a database architected, populated or modified we can help.
Wordpress is a free blogging platform that comes with many themes, plugins and extensions. If you need a simple Wordpress fix or entire site created, no problem.
There are currently many pre-built E-commerce solutions all of which require design, development and customization. Now implementing BitCoin Payments!
If you need graphic design which includes: logo, layout, banners, animations or custom video...see what we can do!
The Process
Depending on whether you need a large project developed or just a single fix done quickly, the goal is the same... Providing the buyer with quality development and design in a timely manner for a reasonable price.
We strive to do all the work in-house but if need be we will sub contract professionals when necessary. We know exactly who to add to the team and how to keep it affordable. If you are looking for graphic design work, we have many methods in place for you to choose from. For example , you have the option of getting 2 logo concepts for a very affordable price or you can demand 60 logo samples for those serious about finding the right identity. It's up to you and what you are willing to invest. Let us know what you need, your budget, and we will tailor a package that makes sense.

Portfolio Sites:
Ask to See Portfolio!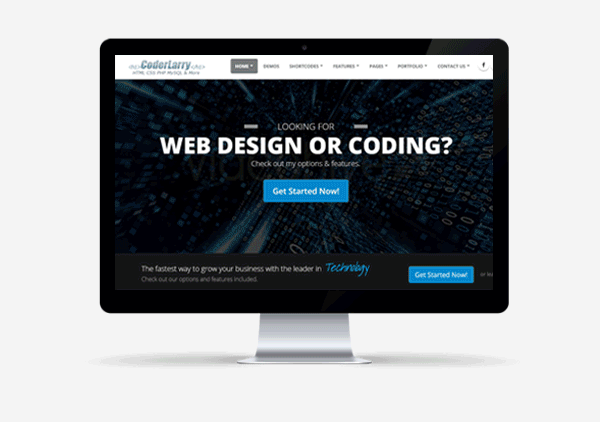 Web Design, Development & Marketing all at a realistic price! Check out our options and features included.
Our Features
Proper HTML & CSS
Crossbrowser HTML & CSS
Mandatory Backups
Carefully Planned Design and Development
Pro Graphic Design
Always Professional Graphic Work
Responsive Design
Built for all sized Monitors and Browsers
Relational Database
Databases Designed the Correct Way
Search Engine Optimization
HTML Coding Built for Search Engine Indexing
Converting Ads & Banners
Convert Sales and Leads - High ROI
Windows Applications
Visual Basic and C# Applications
and more...
There is many ways to price design and development projects. By Hour, Project or even in Stages. We will work with you to fit your budget and whichever way you are comfortable with.
We work closely with you to make sure your site is perfect. We will help you through all stages of the process! For Live Customer Suppot, click the chat bubble at the bottom right of the screen.
---